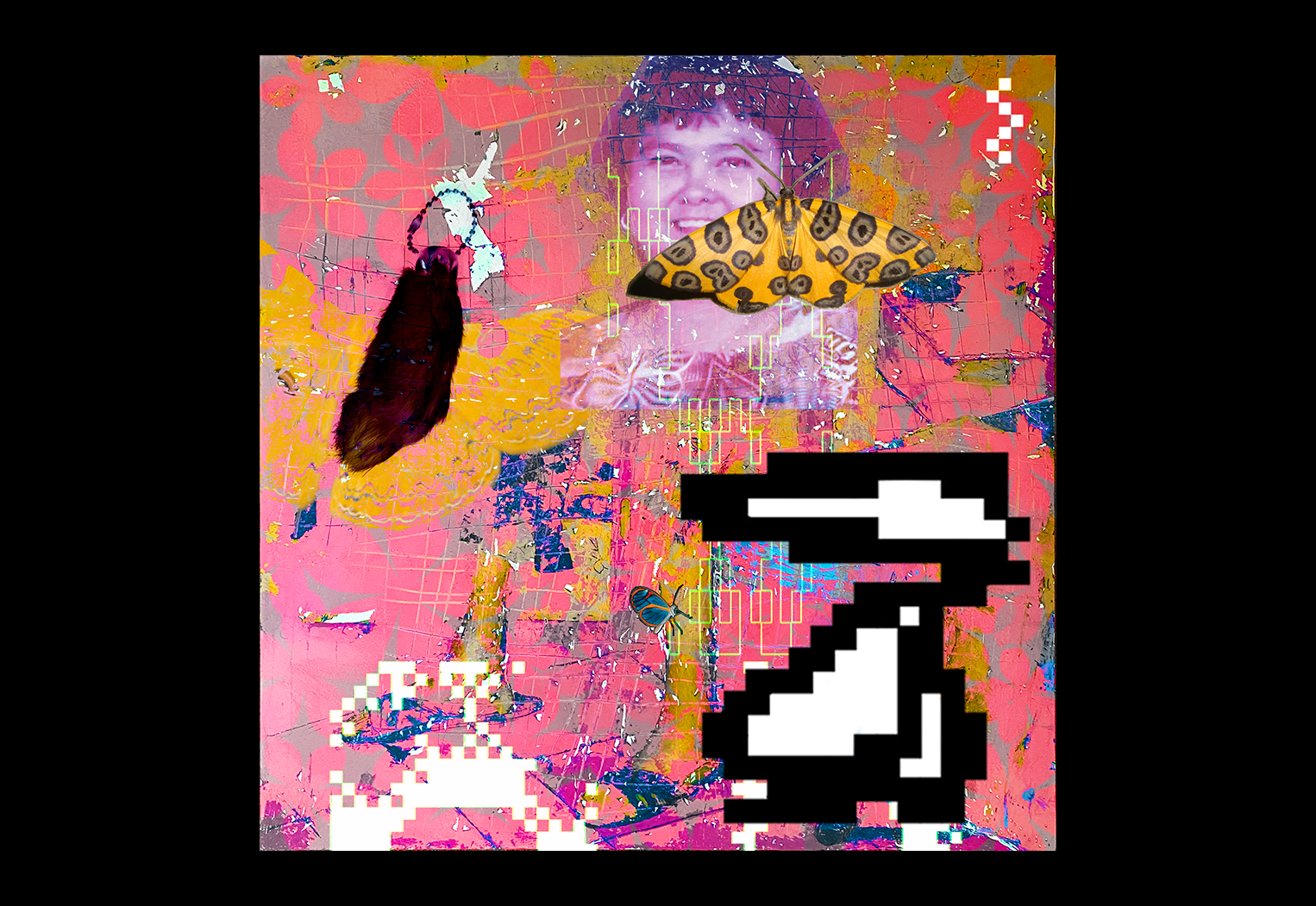 A mixed media piece which visualizes the memory of a deceased loved one through bright colors & odd imagery. The title, Mariposa, translates to 'butterfluy' and was the street of her home.






A painting which merges visual elements of weather maps, slope fields, and dance-step diagrams. Phoenix feathers emerged at start of the COVID-19 Pandemic in anticipation of Earth's resurrection.






The first image in a series of digital drawings, titled Singularity, which contemplates the relationship between real-life and on-screen representations of people we know, or think we know.






A hand-drawing of a beloved pet, Mooey, turned away from the viewer to enjoy his dinner.



A painting created by scratching off an omnimous mixture of brown & blue paint from a plastic surface using a needle which meditates on the complexity of the web.